25 June 2014
Mark Horrocks
ArchiCAD, Tip of the Day
Perhaps we are creating a curved driveway or some other curved element.  We can place a Spline and offset it the required thickness, then use the magic wand and Slab tool to fill in the lines.
Create you first spline, select it, click on a node point and from the Pet Palette choose Offset All Edges.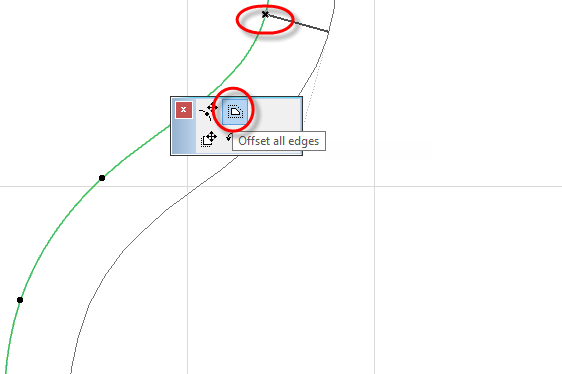 Hit the Drag a Copy hotkey (Ctrl on PC, or Alt on Mac), and in the tracker type your desired width, say 900 for a footpath.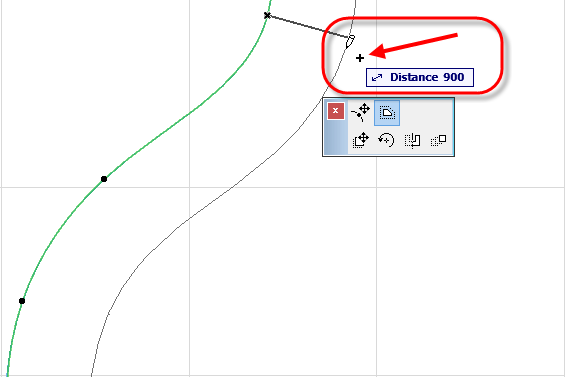 Use the standard Line or Polyline Tools to close the splines (maybe some adjustment of end conditions will be necessary to get the ends of the path parallel etc).  Then select the Slab Tool and using the Magic Wand (Space bar) click inside your closed lines.  You now have a 900 wide curved footpath.