11 August 2014
Jonathan Breen
ArchiCAD, ArchiCAD 18, Tip of the Day
CAD standards is a hot topic and with software evolving they have to adapt to work well with the new automated systems to improve your workflow.
The ArchiCAD 18 NZE Template document included with your ArchiCAD 18 under Help>ArchiCAD 18 NZE Template can easily create the basis of your CAD Standards.


With this you can print out the document and see settings that you would like to change and just edit the document as necessary reducing the amount of work you need to do: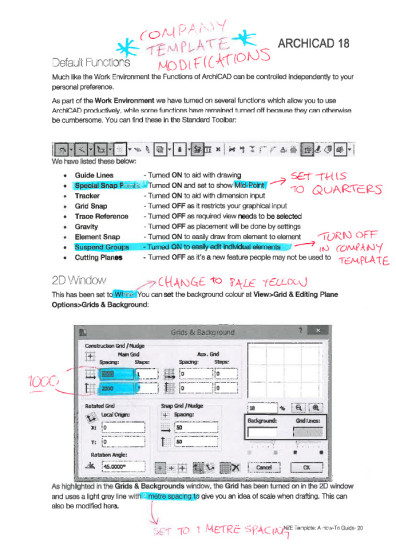 A good template helps create good standards by starting at the best point making a productive workflow more accessible.