18 August 2014
Jonathan Breen
ArchiCAD 18, Tip of the Day
For ArchiCAD 18 we have included an ArchiCAD 18 NZE Template document to fully explain its features.
The NZE Template has been 10+ years of development and refining and a quick read of the document may reveal advantages & features you were previously unaware of.
So in creating a company specific template it is best to start from the standard 'ArchiCAD 18 Template.'

To bring across any specific items that you create in V17 its just as moving only those items using the Attribute Manager.
You will find this in Options>Element Attributes>Attribute Manager
So in V17 you can select your custom composites, or layers & Export them: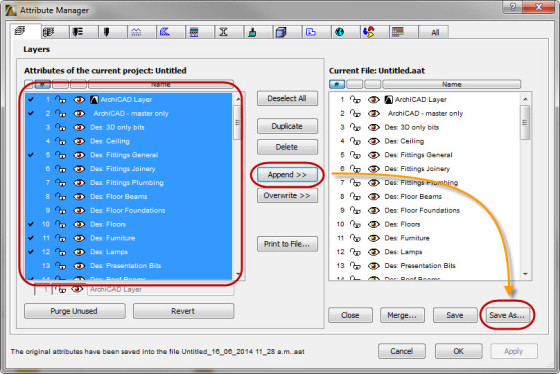 Then in V18 you can simply import then, either replacing the existing content or just adding more content to it.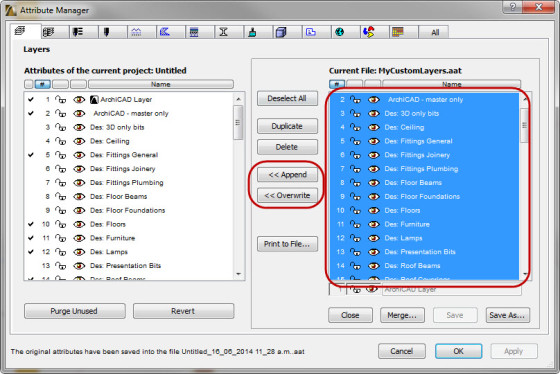 We'd love to know what you've changed! Maybe those should be part of the standard template?