4 August 2014
Jonathan Breen
ArchiCAD 18, Tip of the Day
With ArchiCAD 18 we have written a full document explaining the entire features of the NZE Template.
This lists all of the different settings set, reasons behind them & the result to give you a full idea behind the template.
This document is included with your ArchiCAD 18 disc and can be found under the Help menu at Help>ArchiCAD 18 NZE Template:

It is a PDF file so can be easily printed & used as a reference guide: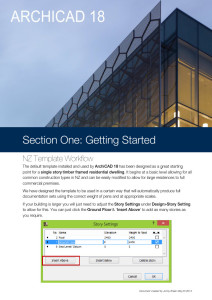 For the next few weeks we will include tips from the document to highlight the power of understanding everything in the background in ArchiCAD & the NZE Template.