28 January 2015
Soto
ArchiCAD 18, Cadimage, Support, Tools
The Cadimage tools for ArchiCAD 18 have been updated and some tools (like Objective) now have additional functionalities.
Whether you have just installed the tools for ArchiCAD 18, or have updated to the latest version, we recommend you install the Cadimage Work Environment as this will provide shortcuts to the Tools in your ArchiCAD Toolbox.
Go to our customer portal, myCadimage.com and log in using your Cadimage Credentials
Choose Cadimage Tools> Get Cadimage Tools from the navigation bar

Scroll down the page to find the Cadimage Work Environment section
Select your download type (Windows or Mac)
Run the installation file and you are ready to activate the Work Environment in ArchiCAD.
Not sure how to activate the Work Environment? Refer to our Knowledge Base article here.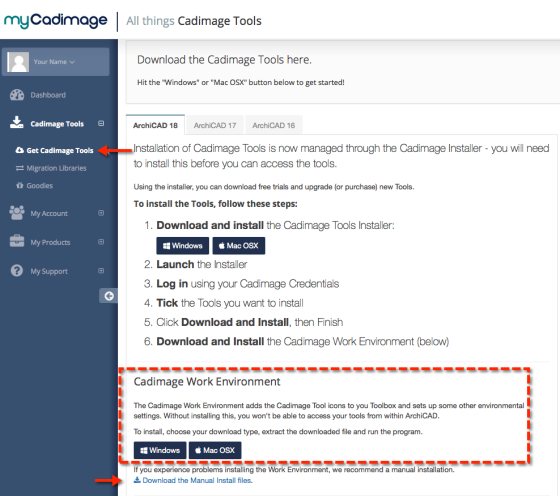 Having problems? If you have problems installing the Work Environment, we recommend trying a Manual Installation. The download link for these files is located just below the Windows / Mac download buttons.