18 March 2016
Cadimage
ArchiCAD, General, Tip of the Day
It's Friday and the last full week for 2 weeks.
If you're having a hard time staying focused, Graphisoft have added 'secret' features in ArchiCAD
These are known as 'Easter Eggs'.
For the next few days leading up to Easter the Tip of the Day will be Easter Egg tips.
Here's one of our favourites: Turn a chair into a game of tic tac toe (or x and o's as I prefer to call it)
Go to Objects, choose Armchair 1 and place it in plan & stretch it to 3000×3000: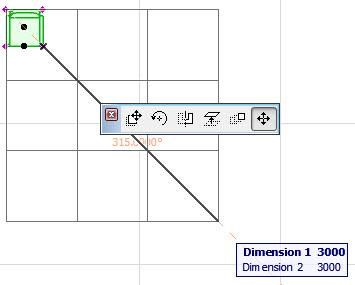 It will then transform into a game of tic tac toe
You plan by simply double clicking the dynamic hotspots to draw an x or an o:
It even tells you who's go it is and the winner automatically, now imagine that in teamwork!