20 May 2016
Soto
ArchiCAD 18, ArchiCAD 19, Tip of the Day
Whether if you have added Notes to Doors or Windows in Plan or have assigned Note Sets, you can also work directly in the Schedule to add Notes instead.
4.1 Update or Create a Schedule (Cadimage>Doors and windows>Edit Schedule Settings). Remember to turn On the Notes in the schedule.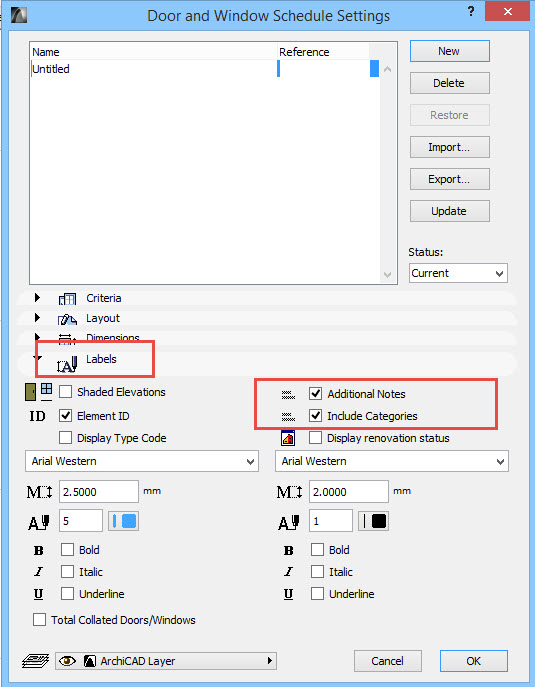 4.2. Select the Item (door or window) you want to add or edit notes.
4.3. Go to Cadimage>Doors and Windows>Schedule Notes Palette.
4.4 Click the Live box
4.5 Add the Notes
4.5 If you are using this method it's very important to click the TO MODEL button, this will sent those notes to the actual door or window in the ARCHICAD model. Failing to do this the notes will be gone from that door or window if you update the schedule.