13 June 2016
Campbell Yule
20Days, ARCHICAD 20, Keynotes
Cadimage Keynotes is one our most popular Tools and saves our customers significant time while also increasing the accuracy and quality of their documentation.
Based directly on feedback from our customers we have made a number of improvements.
Keynote Manager and Palette Improvements
Following ARCHICAD 20's lead we've updated our Keynotes Palette with High Resolution Vector Icons to save space and allowing you to keep the palette as thin as possible while not reducing its effectiveness.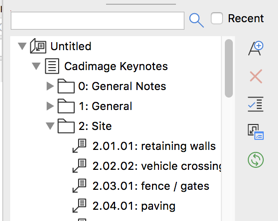 We've also moved the "Management" functions into the reintroduced Keynote Manager Dialog. Here you can Import/Export your Keynotes and manage your Attribute Keynotes: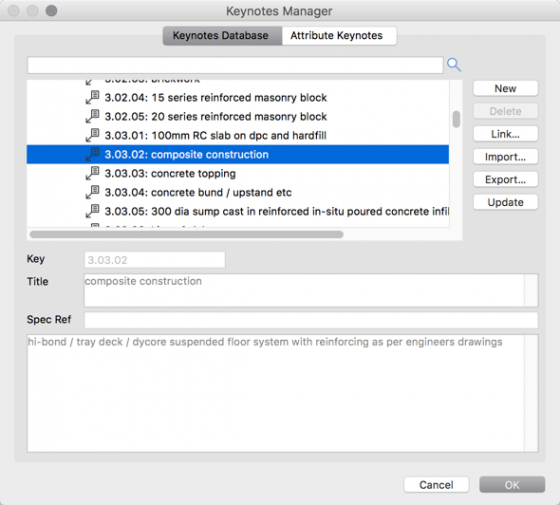 Improved Import / Export Visibility
We've improved our Import and Export functions to provide more visibility of what will happen. This Preview allows you to clearly import selected notes while also providing a function to cancel the import if required.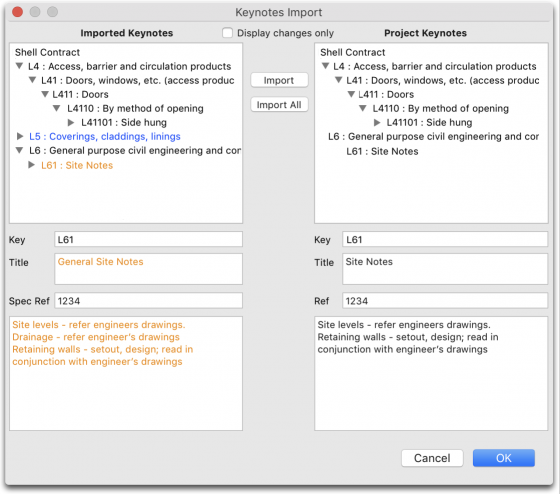 Link to File
Our Keynotes Tool now provides an ability to use an external file as the source of Keynotes as opposed to only being able to import the notes. While technically the notes are imported and still reside within the project, these can be quickly updated by refreshing and re-reading the external file.
This feature is extremely useful if you have multiple ARCHICAD projects that need to reference the same source of Keynotes and remain constantly in sync.