27 March 2017
Andrew Watson
ArchiCAD, Cabinets, Tip of the Day
When you create a kitchen cabinet using the Cadimage Cabinet tool, you might want to add a kitchen sink. If you simply place the sink onto the counter, it does not automatically cut a hole in the counter.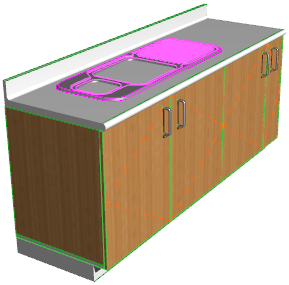 To cut the hole, you need to use Solid Element Operations. Generate a 3D view of the sink and cabinet, then open the Solid Element Operations dialog from the Design menu (note in ArchiCAD 15 this is in the Design > Connect menu).
Select the cabinet and click on the Get Target Elements button.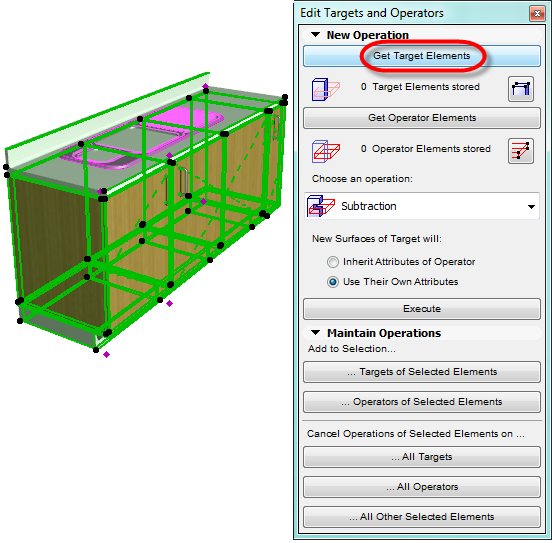 Next, select the Cadimage Kitchen Sink object and click on the Get Operator Elements button.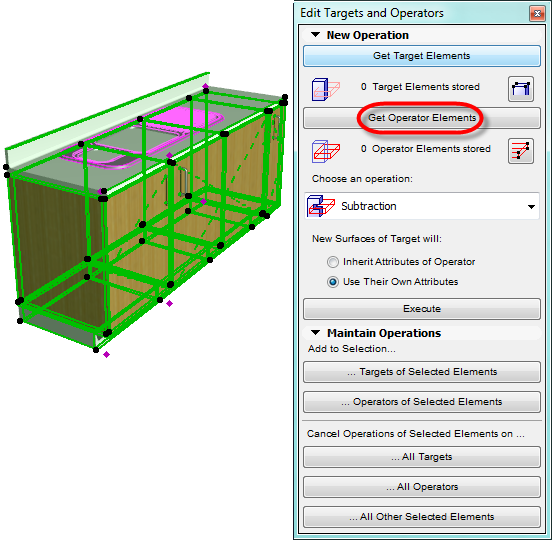 Finally choose the Subtraction operation, and click on the Execute button. The kitchen sink will now cut a hole in the bench top.