15 May 2017
Gareth Morgan
Coverings, Tip of the Day
If you need an extra down pipe on your Cadimage Roof Covering? That's easy, select the ARCHICAD roof and insert a new node.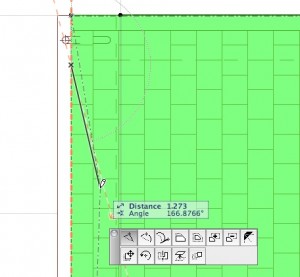 The Cadimage Roof Covering will allow you to attach two downpipes on every side of the node.
The only thing you have to do now is, click on the pink hotspot on the edge, and move the downpipes to where you want. If you don't want a downpipe move its pink hotspot back onto the node.