22 August 2017
Gareth Morgan
ArchiCAD, Tip of the Day
Want to measure an area or the volume of an element?
Window > Palettes > Element Information
The Element Information Palette is useful way to measure. It displays the area & volumes with both and without holes.
Handy way to measure cut and fill with your existing and proposed meshes for example.
Elements Properties.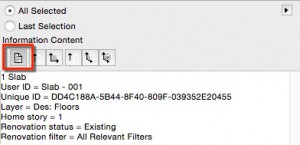 Element's Size.

Element's Area on Plan.

Element's Height.

Element's Surface.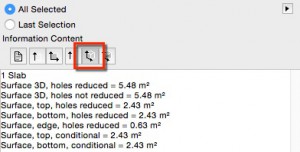 Element's Volume.

With all the Information Content on.