28 February 2018
Gareth Morgan
ArchiCAD, Support, Tip of the Day
Dimensioning your project doesn't have to take long, ArchiCAD's automatic dimensioning means basic dimensioning could be done in a few clicks.
Select all Walls, (choose the Wall Tool in the tool box> then crtl or cmd A) then go to Document > Annotation > Automatic Dimensioning > Exterior Dimensioning.
In the dialog box select the out of the 4  Dimension strings you want, (Openings, Structures (framing/wall shape), External Geometry, and Overall.)
Select how you want the walls dimensioned, the spacing of the dimensions and if you want to place the dimensions on all four sides.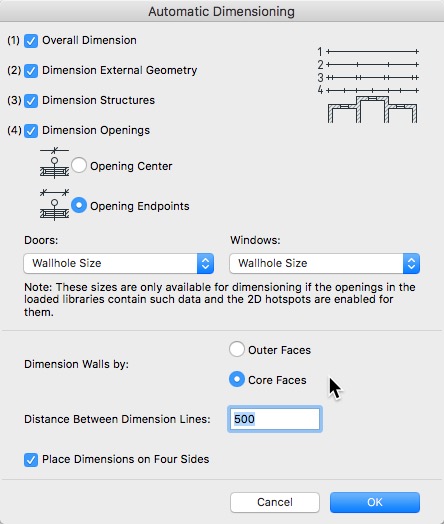 Next define the major direction of the building (i.e. is it bigger up or down?) this line should be parallel to the walls.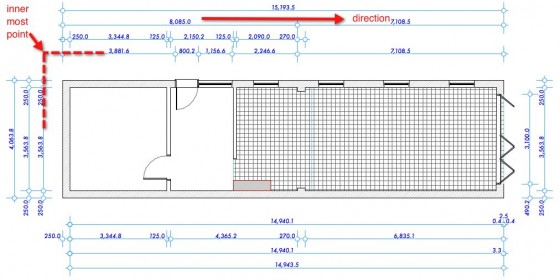 Click to place the inner most dimensions (typically openings).