16 May 2018
Joshua Osborne
ArchiCAD, Tip of the Day
Update at 1:00pm NZ Time – Most locations are reporting that everything is working fine now, although some places seem still not to be able to connect
Update at 11:45am NZ time – Several locations reporting the LMT and Graphisoft websites are reachable again now
Starting late yesterday, the Graphisoft websites – including those used by the ARCHICAD License Manager Tool – have been experiencing issues making them un-reachable by a large number of customers.
This means that for now, no Graphisoft.com websites are accessible, and the License Manager tool is not usable to Upload, Download, or update licenses. You'll see an error message like this when trying to use it: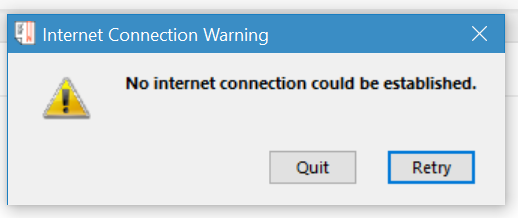 We've been advised that Graphisoft are working on fixing it as a matter of priority, but don't have an estimated resolution time yet.
We will keep this Blog post updated as progress is made.